"In today's technology-based world, the first thing a potential customer or employee does is Google your business. You need a website to show you're real and to offer information about your business to potential customers." (Forbes)
A business needs a home on the web. The team at Pro-Computer Services will help you build your digital home where you control the content and the presentation. You won't be dependent on the success of an outside platform.
Are you just starting out? On a budget? Let us build a one-page site with all the essential information your customers are looking for. (Read more…)
Need a site with more detailed information and presentation? Have an existing site that needs a new coat of paint? We can do that. (Read more…)
Busy with business but concerned about security? Looking for someone to maintain your WordPress website? Our care plan can take care of both. (Read more…)
We are highly experienced in developing websites, and we have a proven process with multiple approval points along the way to make sure you have the site you want.
Landing pages are a budget-friendly way to showcase essential information your customers need on a single-page website. Our landing pages are designed specifically for you, allowing you to have a site that sets you apart from everyone else.
Landing pages are developed to be viewed on computers, tablets, and phones and include the following sections:
Header with navigation menu, logo, and business/organization description
Service or Product information
Information about your business/organization
Contact form and address information
Footer with links to social media pages
We set up initial SEO and security features for every site we develop so your site appears in all the top search engines and is also secure. Check out our Website Care Plan for more in-depth assistance.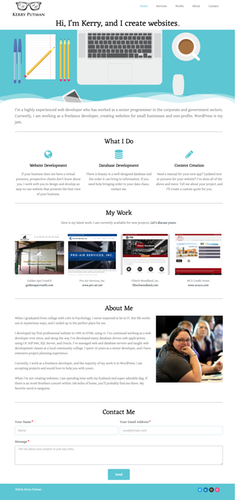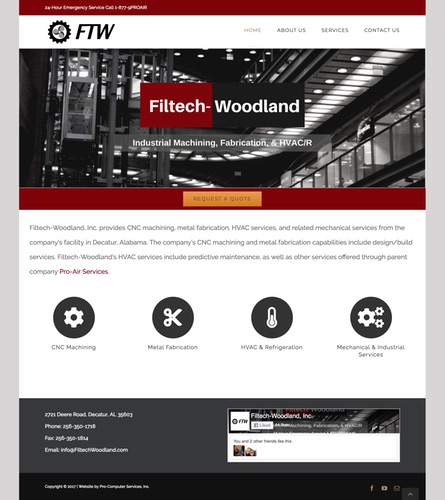 At Pro-Computer, we understand the importance of having a website that communicates your message. We partner with you to make your website an extension of your branding, both in presentation and content. Each website we create is tailored to your specific needs. From a customized layout to well-placed calls to action, your site gives your customers all the information they need to choose your business.
Our websites include:
Custom, mobile-friendly design with easy-to-use navigation
Calls to action and other audience connection tools, such as social media share buttons
Location information with Google Map integration and email contact form
Initial SEO optimization, including submission to the top search engines
Every site we develop is designed with security in mind. For ongoing security support, sign up for our Website Care Plan.
Keeping your web site fast and secure after the launch is critical. Our care plan offers ongoing security support, as well as regular updates and monitoring.
Our plan includes:
Daily full-site backup in secure, redundant, offsite cloud storage
Updates to WordPress, themes, and plugins
Monthly security scans and vulnerability patches when needed
Real-time website security monitoring for malware and hacking attempts
Uptime monitoring
Monthly reports detailing care plans tasks carried out on your website
Need something else? Contact us for information on our hourly rates.